14 mai 2009
This week-end I'm going to my first church wedding!! Well, probably not my very first as I probably went to some weddings when i was little ;-) Anyway this time I am gonna enjoy it and remember it (maybe not the entire night, though, if there is enough champagne!) I'm so excited!!!!!!!!!!!!!!!!
I'm leaving you with one of the most beautiful brides of all times...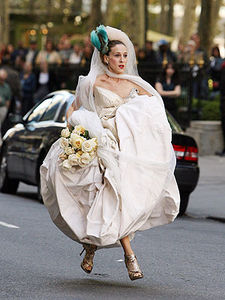 Why the english writing all of a sudden? I guess i just watched too much HIMYM ;-)
Oh and also I have the feeling weddings in the US are much more romantic than those in France as you can say our own vows and also as they say "you can kiss the bride"!!! How do you feel about it?
Commentaires sur Wedding week-end!